In this article, I will take you through the steps to download and install Oracle VirtualBox on Windows 10. Oracle VirtualBox is a powerful and freely available virtualization software for x86 and AMD64/Intel64 hardware systems. It was originally created by Innotek GmbH which was acquired by Sun Microsystems in 2008, which was in turn acquired by Oracle in 2010. Currently VirtualBox is available for Windows, Linux, MacOS and Solaris hosts Operating Systems. It also supports a large number of guest Operating Systems. More on official website.
Features
It does not require the processor features built into current hardware, such as Intel VT-x or AMD-V.
It can present up to 32 virtual CPUs to each Virtual Machine.
It implements a Virtual USB controller which allows us to connect any arbitrary USB devices to your Virtual machines.
It fully supports the Advanced Configuration and Power Interface (ACPI).
It can save the arbitrary number of snapshots of the state of the Virtual machine.
It provides a VM group feature which allows user to manage virtual machines collectively.
Simplistic design allows us to control VM from multiple interfaces.
The VirtualBox Remote Desktop Extension (VRDE) provides high-performance remote access to any running virtual machine.
It supports multiscreen resolutions which allows it to spread over a large number of screens attached to the host system.
It has built in iSCSI support which allows a virtual machine to connect directly to an iSCSI storage server.
How to Download and Install Oracle VirtualBox on Windows 10
Also Read: How to Install Google Meet on Windows 10 [Easy Steps]
Step 1: Prerequisites
a) You should have a running Windows 10 System.
b) You should have an active Internet Connection.
c) You should have administrator or similar access to install the software.
Step 2: Download VirtualBox
You need to go to VirtualBox official website and download the latest software package for Windows hosts as shown below.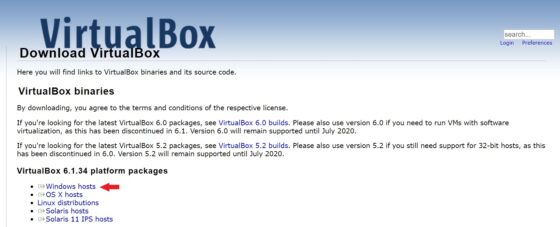 Step 3: Install VirtualBox
Once downloaded, you can double click on the software package to start the installation. You will see a setup wizard like below where you need to click on Next to continue with the installation or you can click on Cancel to exit the installation.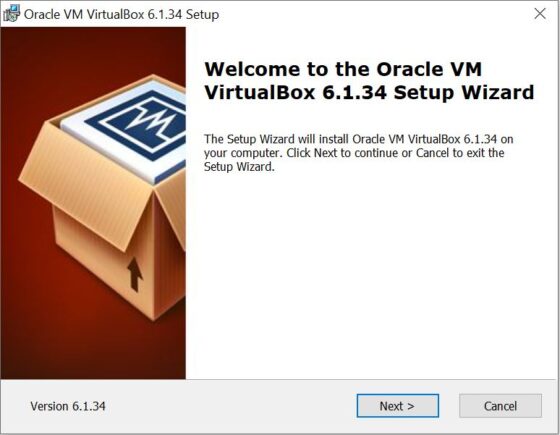 In the Custom Setup, you need to choose the features that needs to be installed. These features include VirtualBox Application, VirtualBox USB Support, VirtualBox Networking and VirtualBox Python 2.X support. You can also change the installation location by browsing the path to different location. Once everything is done, Click Next to continue.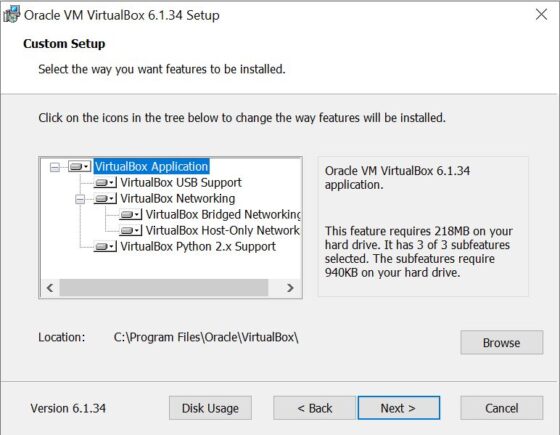 Here you can select multiple options like Create start menu entries, Create a shortcut on the desktop, Create a shortcut in the Quick Launch Bar and Register file associations. By default all the options will be selected. So if you don't want any features to be installed, just unselect that option. Then Click on Next.
The next window will you give a warning about resetting of your network interfaces resulting in temporary disconnection from the network. Most commonly it will be quick and you won't notice any difference. So just click on Yes. But be careful if you are installing this software in any critical Production Systems. Make sure you have all the necessary permissions for any downtime if happen.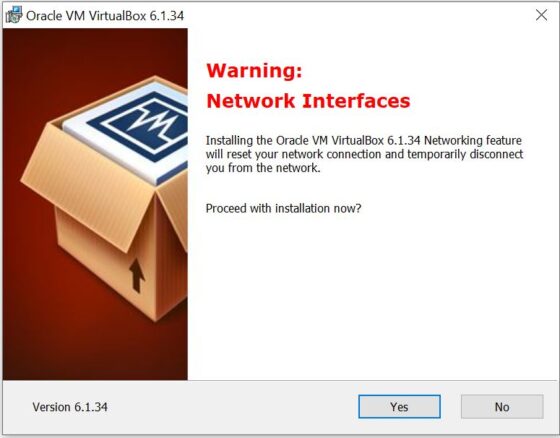 Now you are ready to begin the installation with all the options and features selected. Click on Install to start the installation.
You can track the progress of the installation as shown below. Once all the files are copied and installation is completed you will see the Next option to complete the installation.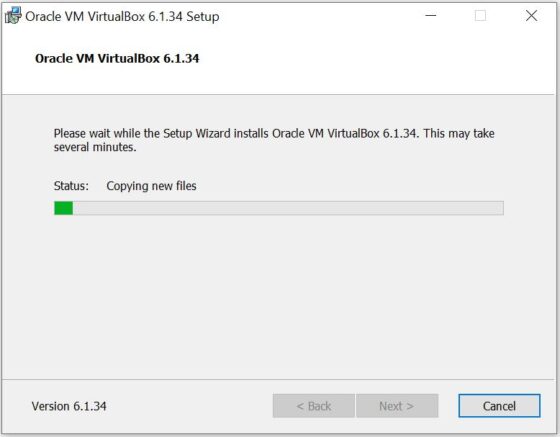 Finally you will see below exit wizard screen. You can just click on Finish to exit the Setup.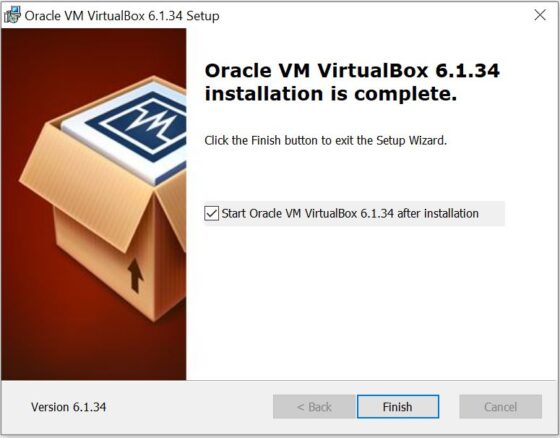 After finishing up the installation, you will see VirtualBox started like below. Now you are ready to create your Virtual Machines.