Apple initially prohibited other businesses from developing apps for their platform when it launched the App Store in 2008. Fortunately, they made the proper choice to let this idea go and let other developers create a wide range of apps, which allowed them to make $10 billion in their first year.
In the same year, Google launched its Android Play Store, Google Play Store, which contains more than 2.47 million apps.
By fostering a community of digital firms and independent developers, these platforms gave rise to a significant economic sector that is still expanding. More significantly, it gave rise to "UI/UX Designing," one of the hottest vocations in the digital age.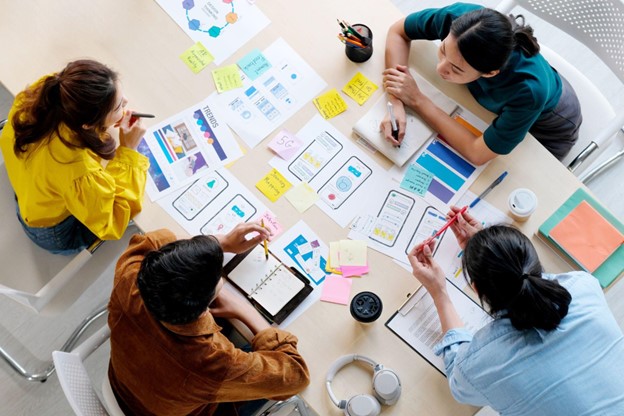 Who Are UX and UI Designers ?
Every app an individual or business comes up with has a team of UI/UX designers and artists working on it to make it functional.
As a UI/UX developer, it is your responsibility to make sure that the developed software is simple to use, understand, and aesthetically beautiful.
Revenue from mobile apps is anticipated to reach $935 billion by 2023. Because almost every new proposed business or digitized version of a current company needs these designers, entrepreneurs nowadays consider this as the best business prospect.
Internet users in India are predicted to increase by 666.4 million by 2023, and smartphone users will increase by 84 percent to 859 million by 2022.
According to App Annie's prediction, India will also have 37.2 billion installations annually by 2022, representing a growth rate of 207%, making it the app market with the highest pace of expansion worldwide.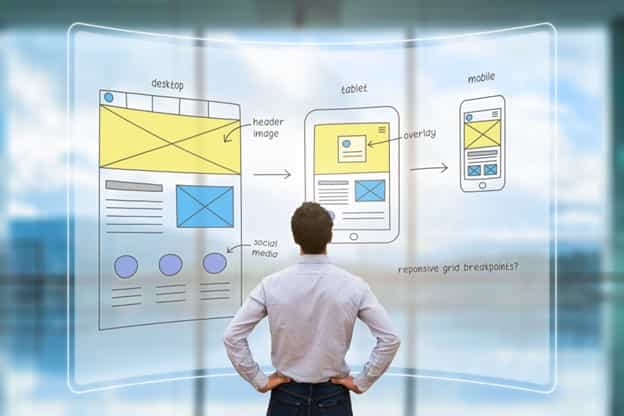 And by looking at all these statistics, you may have understood the market's need for designers.
Since stats indicate that 88% of internet shoppers claim they didn't return to a company after a poor user experience, many businesses, both large and small, concentrate on providing an excellent customer experience via their websites and mobile applications.
Advantages of Being a UI/UX Designer
The following are some of the advantages of being a UI/UX designer:-
1. High Salary
According to some polls, the incomes of architects at consumer tech businesses have increased by a factor of three during the last three years. A top consumer technology company pays its design leaders an average annual compensation of around Rs. 30 lakh. Several companies gradually realize the value of professional UI/UX designers. They, therefore, are searching for candidates to hire so that they may construct and adapt their apps following the requirements of their core audience.
The comprehensive overhaul of the interface designs of their app is among the aspects that helped in the development of the sale, which has resulted in a significant increase in sales for many businesses.
2. As a Freelancer, You Can Work on Your Terms
With more than 15 million independent contractors, India is the biggest freelancing market in the world.
Numerous Indian platforms link independent contractors with businesses needing specific UI/UX labor. According to a poll published by Paypal, freelancers in the fields of website designing and mobile application development were among the most in demand.
Most significantly, you can function from anywhere, including a cafe, your house, or even from a beach. A career in UI/UX is ideal for you if you wish to work remotely. Enrolling yourself in a design thinking course can help you get started.
3. Learning UX Will Help You Progress Your Entrepreneurial Career
You can construct your website or app to realize your ideas if you learn how to design an effective UI/UX.
Consider businesses with billion-dollar valuations, such as Snapchat, Facebook, Instagram, and Oyo. All of these were the result of a single, enormous idea, but none would have been successful without the need for a carefully thought-out website and app. UI/UX designers are the creators of businesses like Google, Snapchat, and Airbnb.
"UX/UI in an incredibly quickly digitalization can drive India to be a significant participant globally in the next few years," the Mobile internet Association of India (IAMAI) stated in a statement.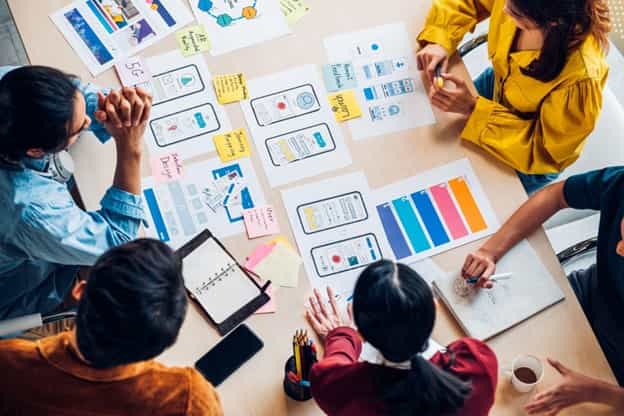 4. Join the Most Popular Industry
Although there is a significant need for UI/UX designers, there is still a room for improvement on the supply side. Formally educated designers continue to be out of touch with current industry standards and UI/UX job positions.
This calls for familiarity with the most recent hardware and software developments and the best business practices and approaches in this field. Businesses are scrambling to find designers to help them succeed in the digital world.
And given the potential for growth in this area, now would be the optimal time to begin working as a Web developer and join what is currently the trendiest sector.
How Can I Begin My Career in UI/UX Design ?
If you've read this blog so far, you probably have some ideas about how to start a career in UI/UX designing. Mentioned above are a few of the perks or advantages of a profession in UI/UX design.
UI/UX design is one of the top eight most in-demand jobs in the field of digital marketing, according to a survey. In addition to that, the article also discusses Google Analytics, pay-per-click, copywriting, search engine advertising, and advertising on social media.
As of now, UI/UX, Digital Marketing, and Data Science are the three top digital skills.
Conclusion
If you've been thinking about a profession in the design process, know that you have a strong chance of success as a brand-fresh UX expert, especially if you can develop a level of expertise that makes you stand out. Joining the UX design course online by IIT Bombay will further help you. Digital products with exceptional functionality and clear design are in high demand, and this desire appears to be increasing.
Due to great demand, UI designers have better job stability and earn more money. The role may even be immune to economic ups and downs for UI designers with competence in the art of persuasion, marketing, and advertising and the ability to convert clicks into sales, since this expertise becomes even more critical as general progress slows. You can start learning by enrolling yourself in a UX design course online.