In this article, we will how to setup opsgenie account for free. Atlassian Opsgenie is a very famous alerting and On-call management management tool. It is a modern incident management tool that ensures the generation and handling of critical alerts in shortest period of time. It employs an excellent automation process that takes care of generating alerts as soon as it receives the alert data from the configured monitoring system.
Opsgenie can be integrated with more than 200+ tools, applications and platforms. You can define the criticality of the alert and tag it to be received by different operations and support team. To start with Opsgenie, you need to first create an account. If you would like, you can start with a trial account(valid of 14 days) but if you would like to continue after the trial period is over then you can check the pricing and choose the appropriate features as per your requirements. Here we will see the detailed steps to create an account in Opsgenie.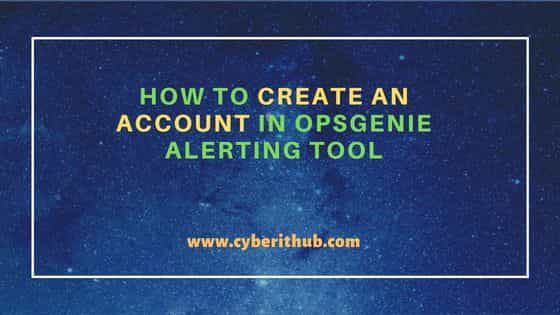 How to Create an Account in Opsgenie Alerting Tool
Also Read: Monitoring Kubernetes Cluster Using Prometheus and Grafana
Step 1: Prerequisites
a) You should have a valid email ID.
b) You should have an active Internet connection.
Step 2: Create an Account
You need to first go to Atlassian official website and provide your valid work email ID and Full Name as shown below. Then click on Agree to continue.

A verification email will be sent to your given email ID. You need to click on Verify your email to finish setting up the account.
NOTE:
Please note that if you haven't received the email, then you need to click on Resend email. Please do check the Spam folder if you still haven't received the email yet.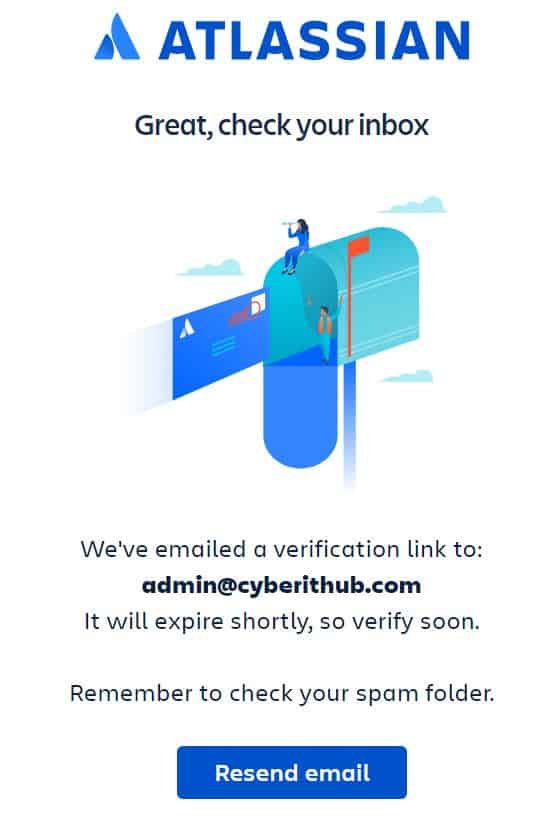 After verification, you will be redirected to below page where you need to provide a strong password and then click on Sign up to proceed.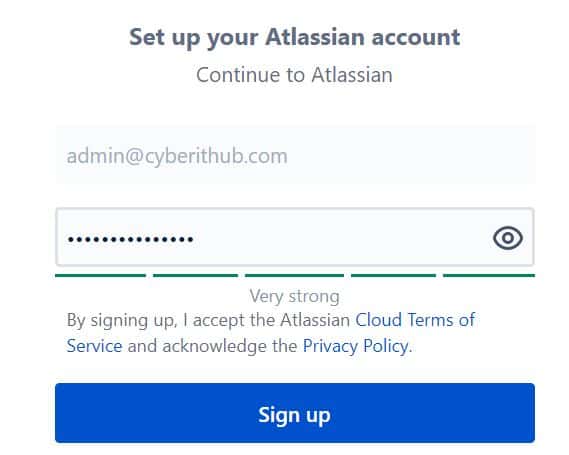 After signing up to the account, you will be asked to provide the data center region to store your Opsgenie specific data. By default US region will be selected to store your Opsgenie data. Then you need to provide your unique site name as shown below. Once done, click on Agree to finish setting up your account.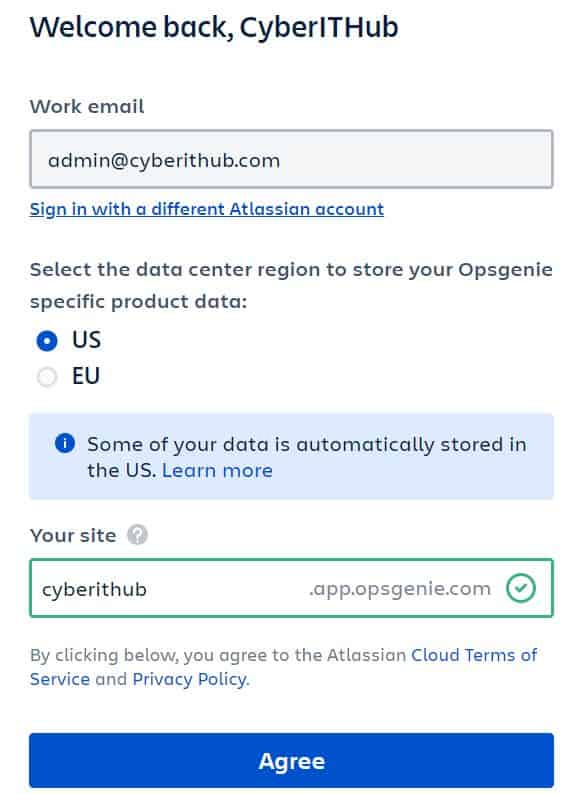 Setting up might take few seconds and then finally you will be able to see below quick start guide. Here you can navigate through the essential features and benefits of Opsgenie.