Trying to find the right services and solutions for your business needs can be a challenge at time, and this is particularly true when it comes to tech service. Our reliance on modern technology means that you need to make the right choices when it comes to your tech solutions, but it can be difficult to decide which services and solutions are the right ones for your specific needs. This includes solutions such as cloud services.
When it comes to cloud solutions, there are many options you can consider these days – for instance, you can look into hybrid cloud vs multi-cloud as well as a range of other options. By taking some key things into consideration, you should find it much easier to decide which of the various cloud solutions available will be the right option for you. So, in this article, we will look at some of the main considerations to help you to make up your mind.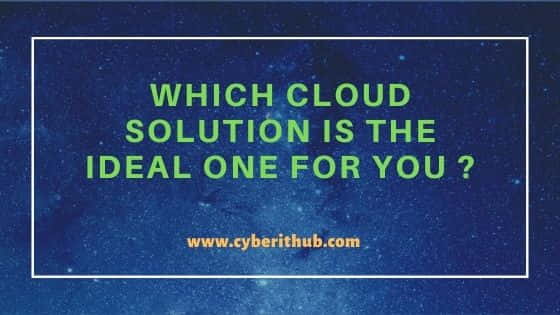 What You Need to Keep in Mind
There are a few key factors that you need to keep in mind when you are trying to choose the right cloud solution for your needs. Some of the main ones are:
Compare the Options
One of the things you need to do is to compare the different cloud solution options and what each one offers. Before doing this, you should consider the needs of your business so that you can better match the right solution to your requirements. Consider things such as whether you are experiencing growth or whether your business has seasonal spikes that may require a more adaptable and flexible solution. Once you have done this, you will be in a far better position to find the right cloud solution for your business.
Check the Costs
You must ensure you look at your finances when it comes to finding the right cloud service for your business, as you do not want to end up blowing your business budget by paying over the odds. As such, you need to make sure you look at the pricing on the types of cloud solutions that you are most interested in, as the costs can vary based on the provider you choose, among other things. Once you have decided what sort of cloud solution you want, you should find it easy to compare pricing online.
Read Others' Reviews
Making sure you avoid mistakes when it comes to choosing a solution as important as cloud services for your business is vital. One of the ways in which you can do this with greater ease is by reading the reviews of other people who have already used the same provider and tried the same solution that you are considering. By doing this, you can find out whether the service was reliable and effective, whether the provider offered a high level of service, and what the overall experience of the user was.
These factors should make it easier for you to make the right choice.