In this article, we will see how to install wireshark on Windows 10. If you are from computer networking background or aware of the concepts of networking then you might have heard many times about the concepts of OSI Layer or TCP Layer and the protocols used in each layer to transfer data from one place to another. But have you ever thought how cool it would be if you just able to capture that data and break it down for analysis and interpretation purposes so that it will help you in doing all kinds of network troubleshooting. Wireshark is the tool created just for that purpose. It is a tool used for understanding the data captured from network interface.
The captured data is interpreted and presented in individual packet form for analysis, all within Wireshark. As you probably already know, packets are the chunks of data streaming on a network. Chunks of data are also called frames, datagrams, packets, or segments depending on a particular context level you are talking about but just for understanding purpose we will refer it as packets. Wireshark is a network and protocol analyzer tool, free for download and can be easily installed and used on Linux and Windows based systems. Here we will the steps to install on Windows 10 System.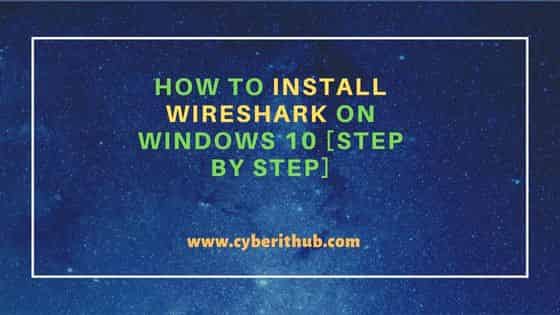 How to Install Wireshark on Windows 10 [Step by Step]
Also Read: How to Install FOXPRO Programming Software in Windows 10
Step 1: Prerequisites
a) You should have a running Windows 10 System.
b) You should have access to install software in the System.
c) You should have an active Internet connection.
Step 2: Download Wireshark
You need to visit official website and download wireshark for 64-bit Windows system using below highlighted link.
Once you click on the download link, it will start downloading in your local system as shown below.

Step 3: Install Wireshark
Then double click on local downloaded installer to start the installation. It will first show you below setup wizard asking to make sure Wireshark is not running. Click Next to Continue.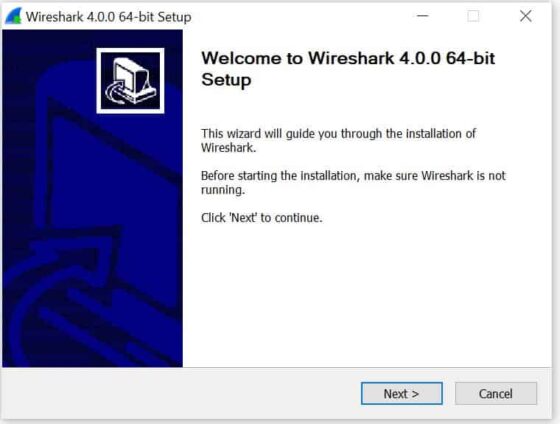 You will see below License Agreement. Please go through it and review all the License terms under this agreement before installing Wireshark. Click Noted to continue.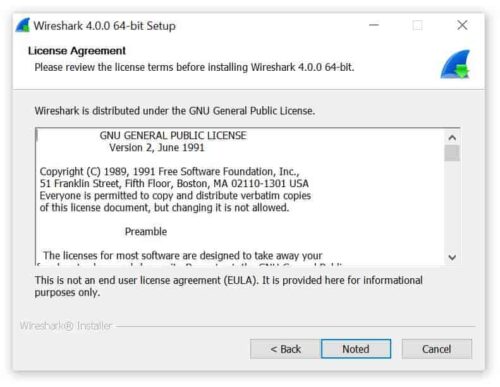 You can select all the Wireshark features to install. Below are the main features available to install. You can select all the required features and then click on Next to continue.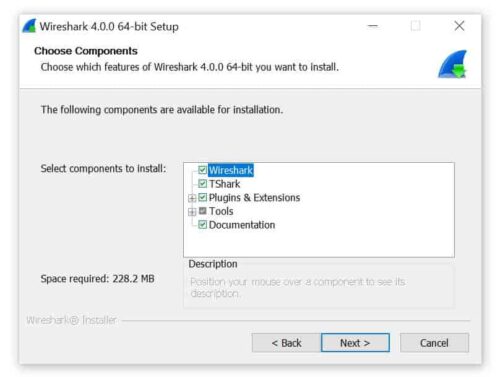 In additional tasks, you can choose to create shortcuts and associate file extensions from below. Once selected, Click Next to continue.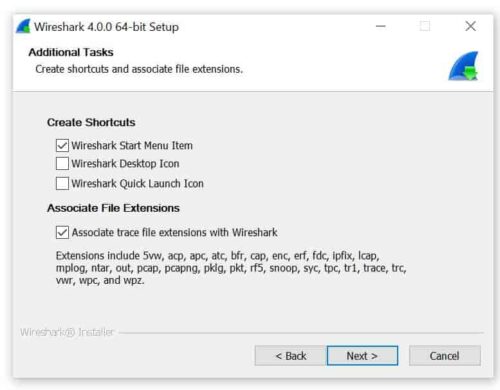 You need to choose the destination folder by browsing to the location where you need to install wireshark. By default, it will install under C:\Program Files\Wireshark folder as shown below. Once chosen, Click on Next to proceed.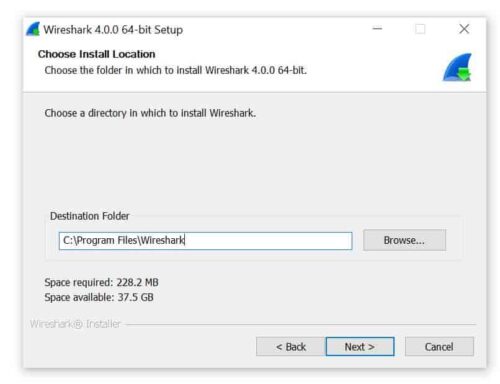 To capture live network data, Wireshark requires either Npcap or WinPcap to be installed or else by default it will install Npcap in your System. If you would like to install this program then just click on Next. Otherwise, you need to unselect and then click on Next.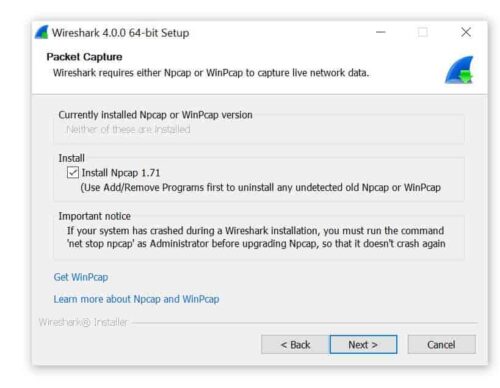 Similarly, for capturing USB traffic, wireshark needs to install USBPcap tool in your System. It won't be selected by default, so you need to select it manually in case you want to install this tool. Then Click on Install.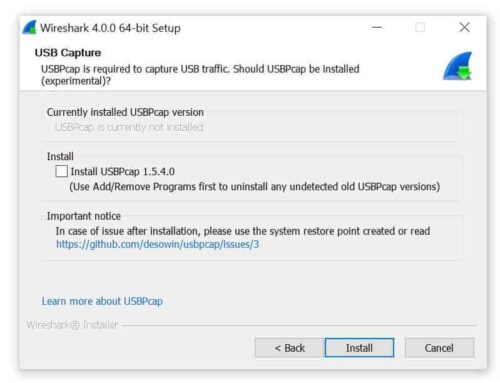 You can see that Wireshark installation will be started as shown below.
Once the installation started, you will see below Npcap screen popped up where you will be asked to select below option. Once done, click on Install to complete the installation of this tool first.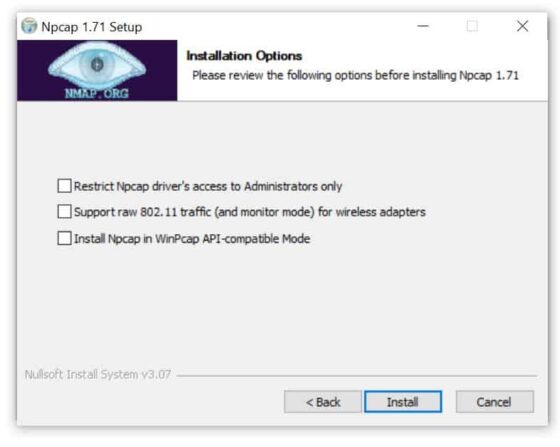 You can track the progress of Npcap installation from below wizard screen.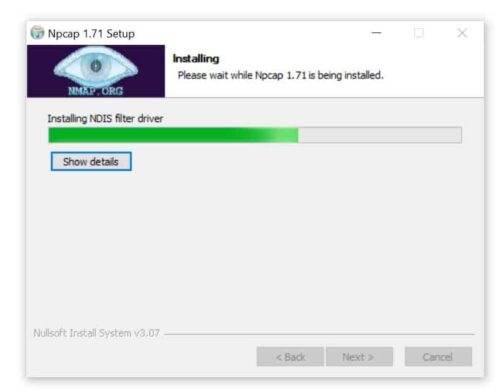 After a while you will see the installation of wireshark is completed as shown below. Click on Next to continue.
Finally, you need to click on Finish to exit the wireshark setup wizard.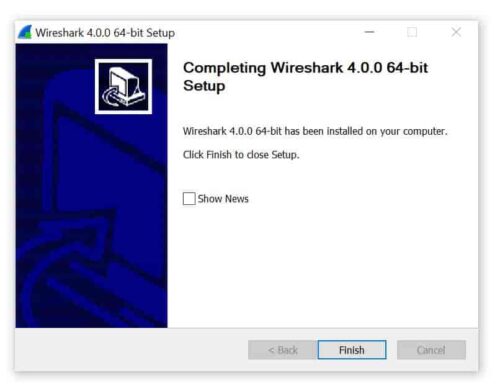 Step 4: Launch Wireshark
After successful installation, the first launch of wireshark should look like below. You need to select the ethernet interface from where you need to capture the packets.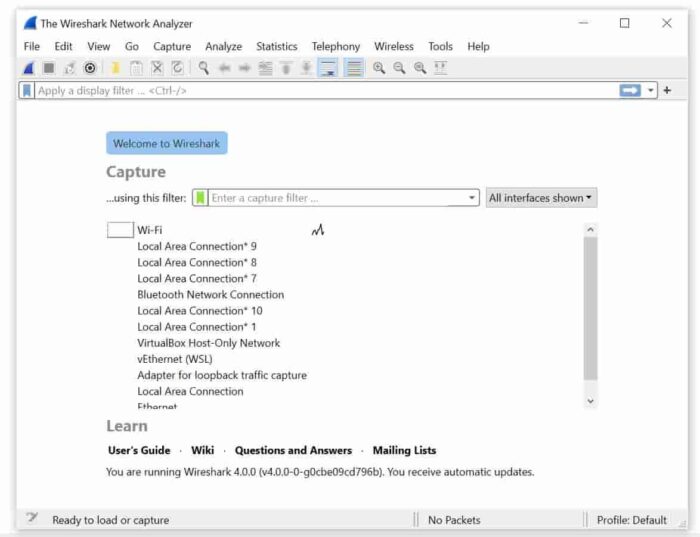 Here we are selecting wi-fi interface and then clicking on start capture to capture the packets from this interface as shown below.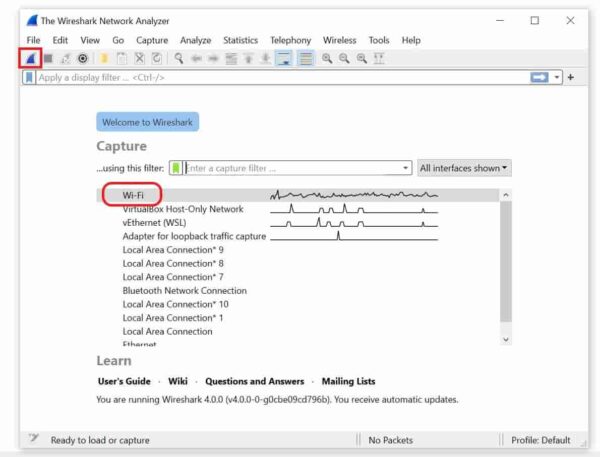 You will see all the live packets getting captured as shown below. To stop the capture, you need to click on Stop button from the toolbar.