In this article, we will see how to check Gmail account storage in 5 Easy Steps. Now a days almost everyone is having a Gmail account which is not just used for email purposes but for taking external devices backup and for number of other purposes. But there is one very frequent problem that we always encounter is the filling of Gmail account storage space. Gmail would send you storage alerts if you cross certain threshold value. If you are using the free plan then the maximum storage you could have is 15GB. While this is still a lot of space but for someone like me who uses Gmail for multiple things, this space might not be enough.
So to deal with this problem, you have two solutions - either you buy a storage plan to get some extra storage or free some space from your current storage. If you decide to do clean up and free some space from your current storage then the next question is how you will track the freed up storage. Well, this can be done in very simple and easy steps as explained below.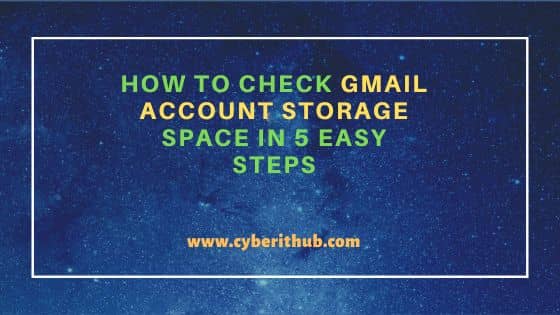 How to Check Gmail Account Storage Space in 5 Easy Steps
Also Read: How to Install Spotify and Listen Music on Windows 10
Step 1: Prerequisites
a) You should have a running System with active browser.
b) You should have a valid Gmail account.
c) You should have an active Internet Connection.
Step 2: Login to Gmail
In the first step, you need to open your favorite browser and then go to Gmail Login page where you need to first provide your valid email Id or registered phone number as shown below.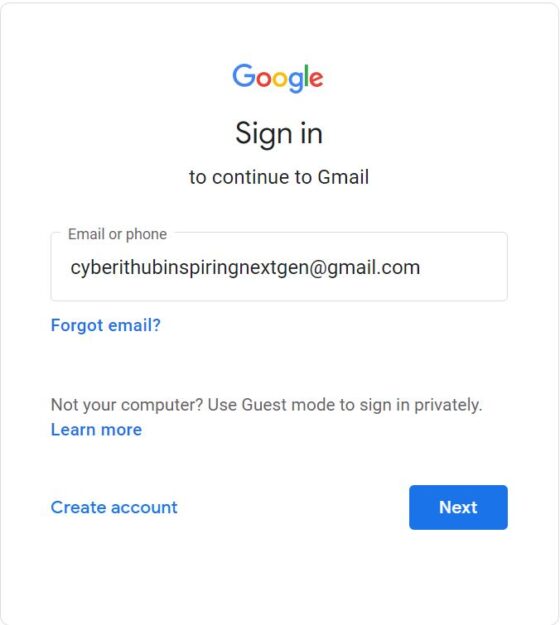 Then you need to provide the password for authentication as shown below. Once done, Click on Next. If all goes well, you will be successfully logged in to your Gmail account.
Step 3: Manage Your Google Account
Once logged in to the account, you need to click on Icon shown on the top right corner as indicated below.

Once clicked, you will see an option called Manage your Google Account. Click on it to open.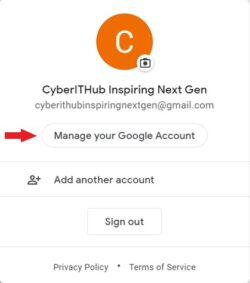 Step 4: Open Account Storage
You will be redirected to Account Storage page as shown below.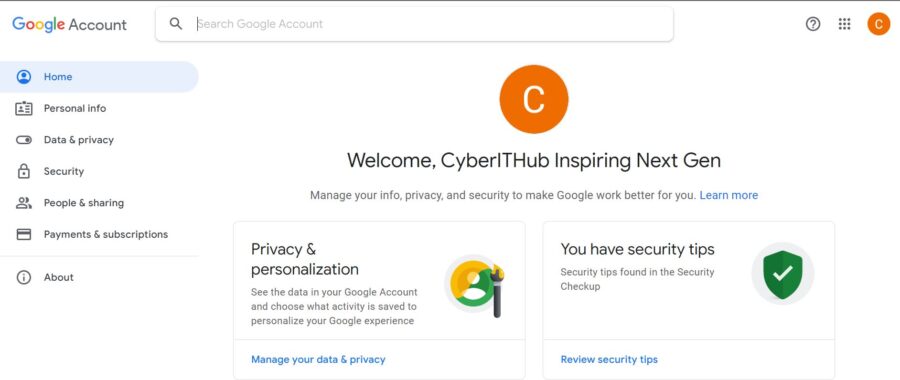 Here you need to search storage in the Search box. This will show Account storage in the drop down as shown below. Click on it to open.

Alternatively, you can also go to Payments and subscriptions on the left pane and open Account storage directly as shown below.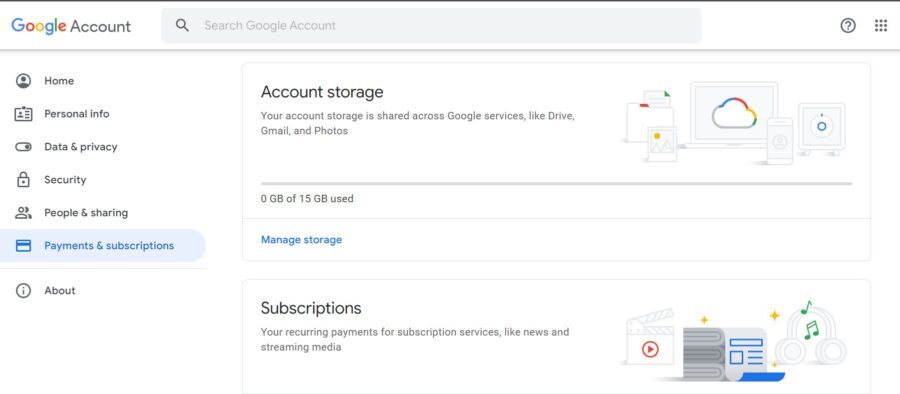 Step 5: Check Storage
You will be redirected to below account storage page where you can see the total size of the account storage and the amount of utilization. The storage details will include the size of Google drive data, Gmail, Gmail photos and all the external apps or devices backup if there is any.